Latest News
NEW PRODUCT: SIIG introduces USB-C to USB 3.0 Hub
Fremont, California (August 9, 2017) SIIG, Inc., a leading manufacturer of IT and AV connectivity solutions, is proud to announce the release of USB-C to 4 Port USB 3.0 Hub with PD Charging (part #: JU-H30C11-S1).
USB-C to USB 3.0 Hub (JU-H30C11-S1)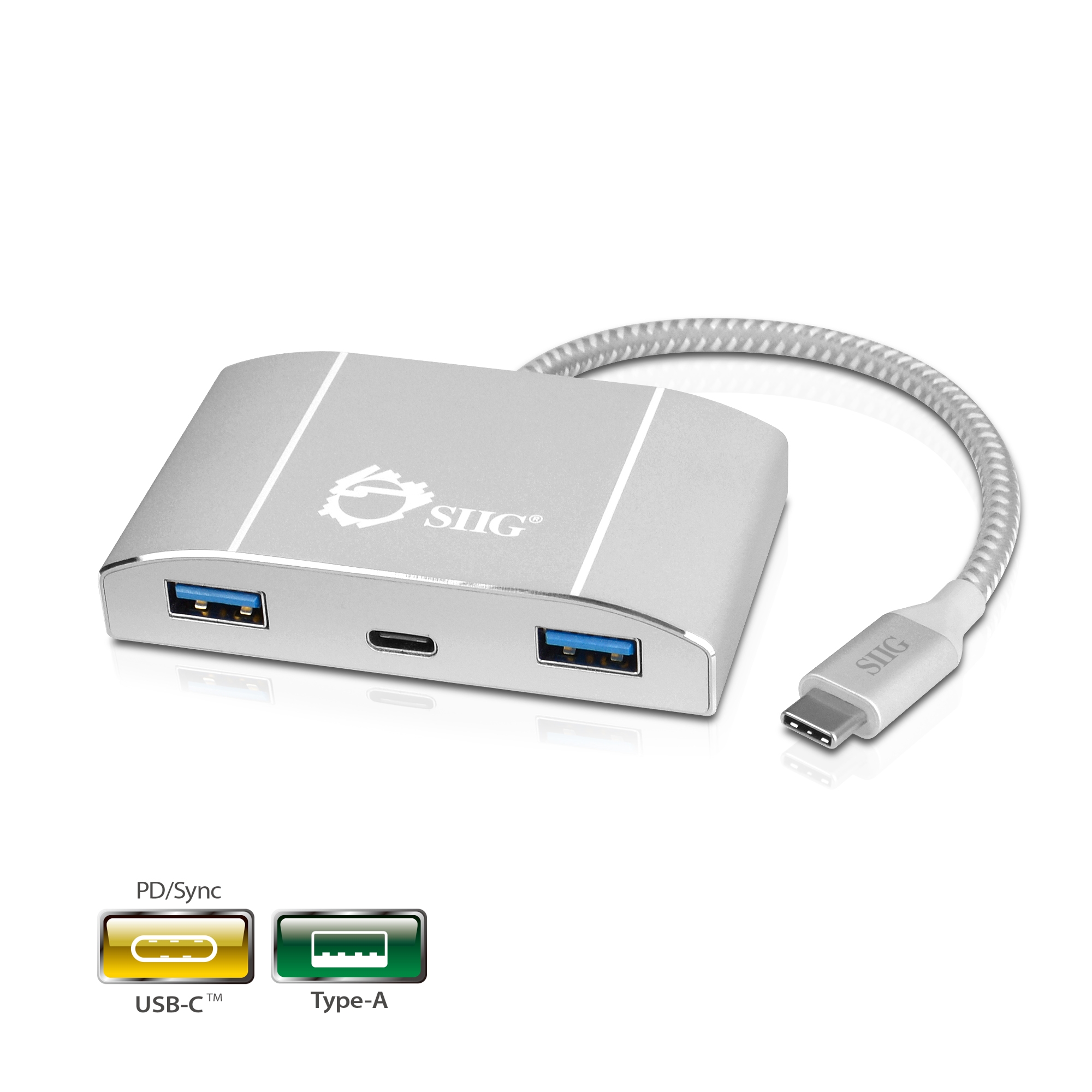 SIIG's USB C to USB 3.0 (4 port) Hub is designed to expand a single USB-C port to 4 USB ports (3 Type A and 1 Type C with Power Delivery) to increase your laptop's connectivity options. This hub includes a USB-C Power Delivery port that allows you to power charge your laptop using a compatible power adapter, or you can connect a USB C enabled device for fast data synchronization. Provides fast data transfer rates up to 5Gb/s.
Just plug-n-play. No software installation required. This pocket-sized design makes it extremely portable for you to take it with you when traveling. With it's woven braided cable, it will increase the durability of the cable from breaking.
For more information on the USB C to USB 3.0 Port Hub, please visit www.siig.com and type in the part #: JU-H30C11-S1 or click here to learn more.